Sealing Compound for Explosion Proof EYA & Explosion-Proof EYS Sealing Electrical Conduit Fittings
PECO Part Numbers for Sealing Compound for Explosionproof EYA EYS Fittings EYSC-8 EYSC-16 EYSC-80 EYSC-160 ***Special Web Prices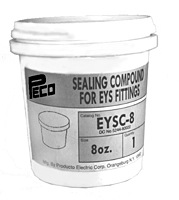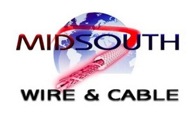 Sealing Compound for Explosion Proof EYA & Explosion-Proof EYS Sealing Electrical Conduit Fittings
PECO Part Numbers for Sealing Compound for Explosionproof EYA EYS Fittings EYSC-8 EYSC-16 EYSC-80 EYSC-160
Special Web Prices

| | | | | | |
| --- | --- | --- | --- | --- | --- |
| Part# | Description | Unit Pkg. | Std. Pkg. | Std. Pkg. Wt. | ***Special Web Price |
| EYSC-8 | 8 oz. Tub | 1 | 12 | 7 | Call |
| EYSC-16 | 16 oz. Tub | 1 | 12 | 8 | |
| EYSC-80 | 5 lb. Tub | 1 | 6 | 37 | |
| EYSC-160 | 10 lb. Tub | 1 | 4 | 44 | |
| | | | | | |
| | | | | | |
Hazardous Location Sealing Compound for Explosion Proof Explosion-Proof Explosionproof EYA & EYS Electric Conduit Fitting Fittings. PECO Producto Electric Corp.
Sealing Compound for Hazardous Locations in 8 and 16 oz Tub and 5lb or 10lb Tubs for Explosion Proof EYA & Explosion-Proof EYS Sealing Electrical Conduit Fittings
PECO Part Numbers for Sealing Compound for Explosionproof EYA EYS Fittings EYSC-8 EYSC-16 EYSC-80 EYSC-160
***Special Web Prices

Hazardous Location Electric Fittings PECO Producto Electric Corporation
***Prices are subject to change without notice.
Inventory is subject to prior sale. Product design, specifications & construction are subject to change without notice. Pictures are for general representational purposes and may not represent actual product. Not Responsible for errors in print, verify all data with us or manufacturer. Terms & Conditions of sale apply, for a copy contact us. Products may be discontinued without notice. Pricing Does Not Include Freight Costs.
All trademarks and patents remain the property of their respective holders, and are used only to directly describe the products being provided. Minimum Order quantities may apply.