BLUES 30NV FM Exciter Transmitter Very Ultra Compact Small 1 Rack Unit RU Rated Output Power 30W 30 Watt Watts by RVR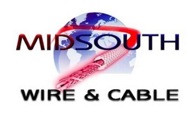 BLUES 30NV FM Exciter Transmitter R.V.R.
technical data sheets
BLUES 30 NV
user manuals
BLUES 30 NV english



EMAIL US. REQUEST A QUOTE.



HARDWARE FEATURES:
ultra-compact and ultra-light (only 6 Kg.), stainless steel chassis, in 1 rack unit only.
PRIMARY APPLICATION:
uncompromised transmission quality at a very attractive price, ideal for multichannel cable repeater stations. Adjustable power output from 0 to 30 Watt.
AUDIO PERFORMANCE:
key audio features are low distortion and intermodulation values and a high noise/signal ratio.
RELIABILITY/CONTINUITY:
the SMD technology ensures enhanced business continuity. APC (Automatic Power Control) and Foldback protection ensure reliable operation under any operating conditions.
USER-FRIENDLY FEATURES:
pressure encoder provides great accessibility for user/device interaction, resulting in extreme ease of use. Configuration software offers a simple, intuitive interface.
EASE OF MAINTENANCE:
advanced module engineering ensures extreme ease of access and simple maintenance.
INTERFACE CONTROL:
total control thanks to microprocessor easily programmed from menu or via RS232 with all key parameters displayed on LCD.
INPUT/OUTPUT INTERFACE:
built-in high-performance stereo coder, L&R, Mono, MPX and auxiliary inputs for SCA / RDS signals.
REGULATORY COMPLIANCE:
state-of-the-art technology in full compliance with EC, FCC and CCIR standards.

BLUES 30NV FM Exciter Transmitter Very Ultra Compact Small 1 Rack Unit RU Rated Output Power 30W 30 Watt Watts

HARDWARE FEATURES:
ultra-compact and ultra-light (only 6 Kg.), stainless steel chassis, in 1 rack unit only.
Inventory is subject to prior sale. Product design, specifications & construction are subject to change without notice. Pictures are for general representational purposes and may not represent actual product. Not Responsible for errors in print, verify all data with us or manufacturer. Terms & Conditions of sale apply, for a copy contact us. Products may be discontinued without notice. Pricing Does Not Include Freight Costs.
All trademarks and patents remain the property of their respective holders, and are used only to directly describe the products being provided. Minimum Order quantities may apply.
Brands and product names are trademarks or registered trademarks of their respective companies.